Wall Murals by Colette in Los Angeles, CA


My specialty is Custom Hand-painted Wall Murals that are simple, elegant and not overly busy. I love painting murals that reflect the taste and personality of my clients. View my Portfolio of Wall Murals and get inspired. Then…Let's brainstorm mural ideas for your home or business! Contact Me
See Examples of Hand-painted Wall Murals and Get Ideas
Wall Murals by Colette –
Muralist in Los Angeles, CA
(Southern California Mural Painter – Los Angeles County, Orange County, Simi Valley, Ventura County & Antelope Valley)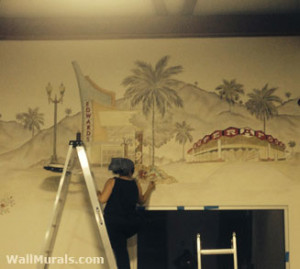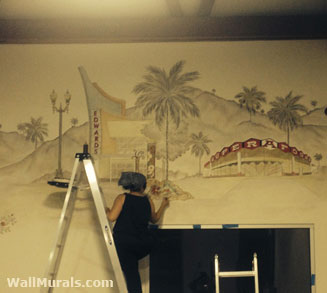 A Custom Mural is only a phone call away.
Mural Painting can transform your home or business.
Mural painting can transform a School, Children's Hospital, Pediatrician's Office, Child Dentistry Office, a Hallway, Children's Waiting Room, a Baby Nursery, Child's Bedroom, Kindergarten, Daycare, Preschool or Playroom. Painted murals can help brand a Business or Home Office and add fun to outside areas like a preschool playground, a fence, or on an exterior wall by a swimming pool. Get a quote for an artist to paint a custom mural on your walls.
I'd love to hear about the mural you are dreaming about getting painted in your home.
Save
Save
Save
Save
Save
Save
Save
Save
Save
Save
Save
Save
Save
Save
Save
Save