There are 2 parts to this site: a STORE and Painting SERVICES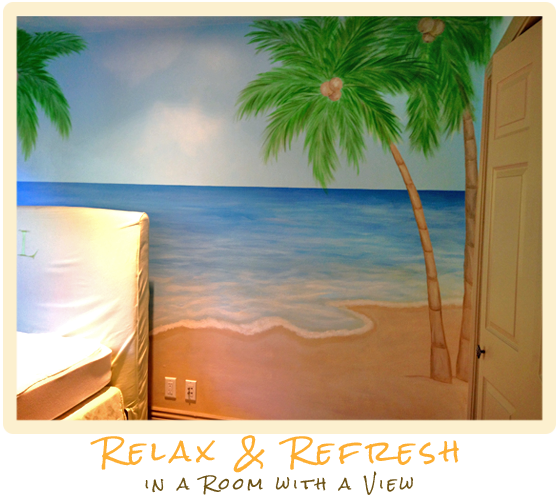 My specialty is Custom
Hand-painted Wall Murals
that are simple, elegant
and not overly busy.
I love painting murals that reflect the taste and personality of my clients.
You're invited to view my Portfolio of  Wall Murals and get inspired.
Then…
Let's brainstorm mural ideas for your home or business!
Your walls could be so beautiful…
"Wall About Fun"  Wall Art
makes it easy to decorate!
View Hand-painted Murals
 If you are thinking about getting a mural painting, but don't know exactly what you want…
Wall Murals by Colette – Muralist in Los Angeles, CA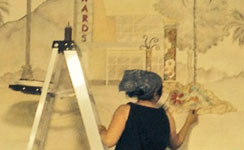 (Southern California Mural Painter – Los Angeles County, Orange County, Simi Valley, Ventura County & Antelope Valley)
Mural painting can transform a School, Children's Center, Children's Hospital, Pediatrician's Office, Child Dentistry Office, Hallway, Children's Waiting Room, a Baby Nursery, Child's Bedroom, Kindergarten, Daycare, Preschool or Playroom. Painted murals are also great in Home Offices, a Business and Outside Areas like a preschool playground or on an exterior wall by a swimming pool. Get a quote for custom paint on your walls.
Hire a Muralist near Los Angeles, California
Save
Save
Save
Save
Save
Save
Save
Save
Save