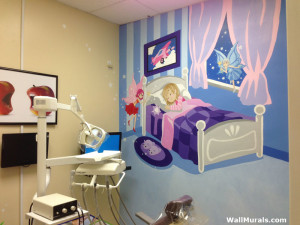 How do you make a trip to the dentist more pleasant for kids?
Go to a dentist with a tooth fairy mural hand-painted on the walls of the children's dental exam room!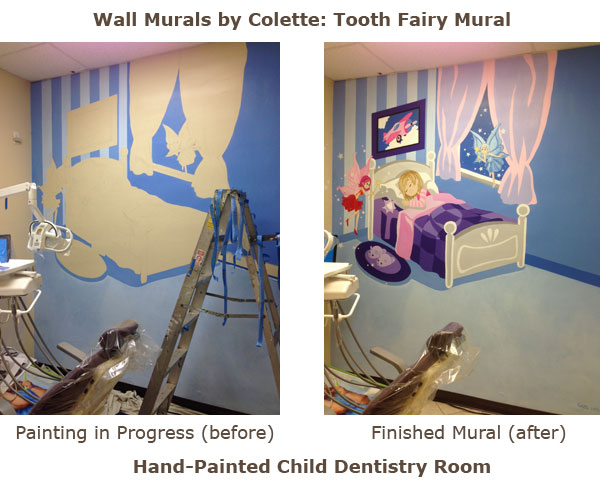 Tooth Fairy Mural
(This tooth fairy mural was painted in Van Nuys, Ca)
The room looks adorable and the kids love coming to the dentist now to get their teeth cleaned.
A boy tooth fairy carrying a tooth was painted on another wall.
White stars were randomly sprinkled around the room to make it look magical.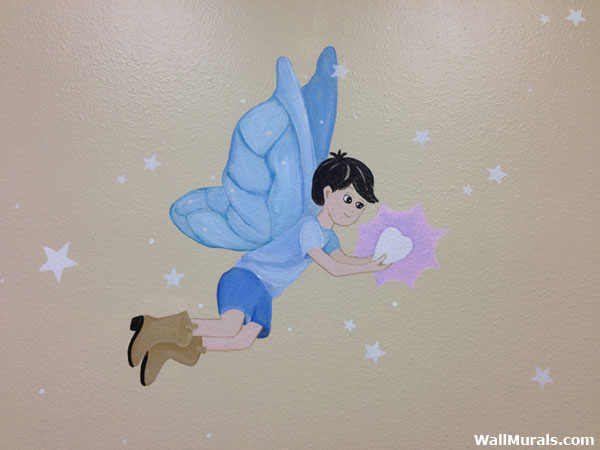 Boy Tooth Fairy
There is also a hand-painted toy chest mural painted in front of the dental chair.
Go to the toy chest mural post.