Race Car Mural in Progress – Video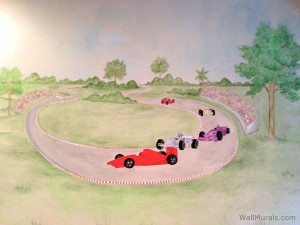 Thinking of getting a race car mural painted in your son's bedroom?
Watch this race car theme mural in progress.
Video shows the whole mural process:
the beginning rough sketch
a chalk and pencil drawing on the wall
the painted background
and all the colorful details that make it complete
If you never had a mural painted before…
This video will help you see how your vision can come to life.
See more transportation theme murals