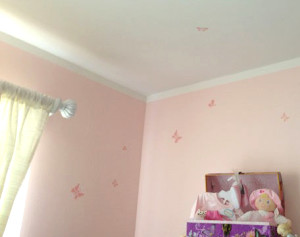 Butterflies painted on the walls of this baby nursery are adorable.
These new parents wanted to keep their wall decor simple and  sweet for their first baby girl.
I painted pink butterfly silhouettes.
The butterflies look like they are flying in from the window.
A few painted up on the ceiling add a nice touch!
Sometimes simple things look awesome.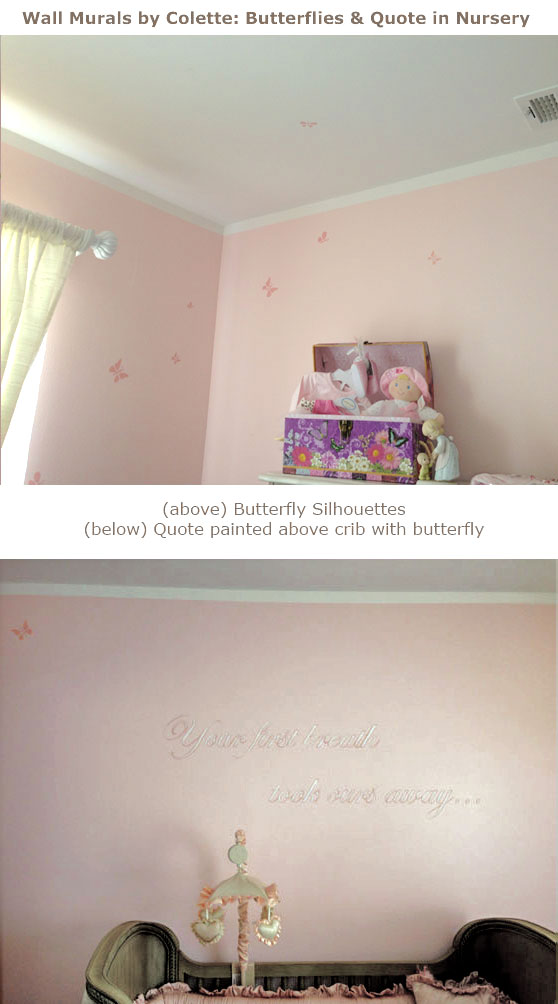 Pink Butterfly Nursery Mural
Mural painted in Glendale, Ca
Painted quote painted above crib says,
"Your first breath took ours away…"
Even though the quote is a little hard to see in this photo,
I thought you would like seeing the layout.
It looked beautiful in person and complimented the custom crib fabrics.
The overall nursery was very pretty and elegant.
See more baby nursery mural examples
Save