It's Raining Ballet Shoes! – Ballet Tree Mural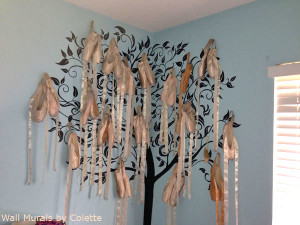 Dance ballerina, Dance!
This teenager puts in a lot of practice and has the worn pointe shoes to prove it.
She thought up the most clever way to display them…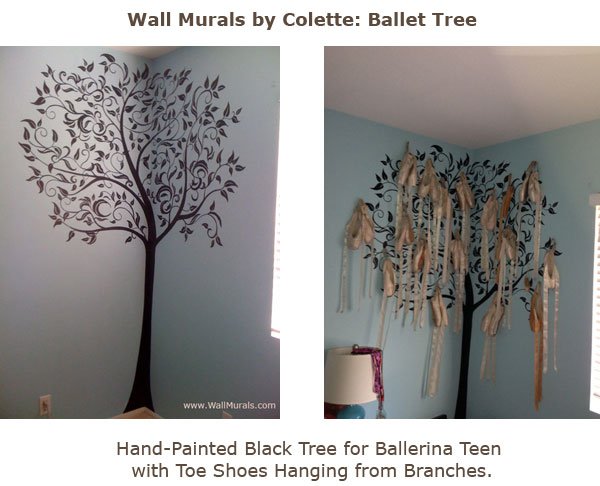 Wall Murals by Colette: Ballerina Tree
I painted this black tree mural in Encino, CA.
What client asked for: A black tree to be painted in the corner that would not overwhelm the room but be big enough to hang lots of used ballet shoes from…and I do mean LOTS!
I painted the tree and this teen, her mom and the ballet slippers took over!
I LOVE this idea!
If you ever wanted to know what grows on a ballet tree, now you know!
Hmm… I wonder what professional ballerinas do with their dead pointe shoes?
See more Tree Wall Murals by Colette
See more Teen Wall Murals by Colette
Save
Save