Colorful Painted End Table in Family Room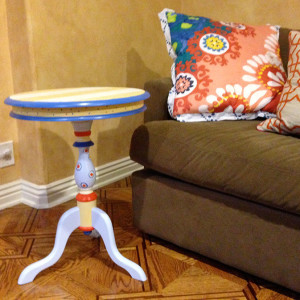 Who loves unique and colorful room accents?
My client had just purchased 2 old end tables that had a lot of character.
She wanted to add a little fun to her family room and called me to make a little magic.
I painted both end tables with the same design.
The tables look adorable next to the sofa in this family room.
What client asked for: Something fun and colorful. She loved stripes, patterns and bold colors – especially orange and blue.
How I proceeded: I used the throw pillows in the room as inspiration and took into consideration the shape of the furniture as I created.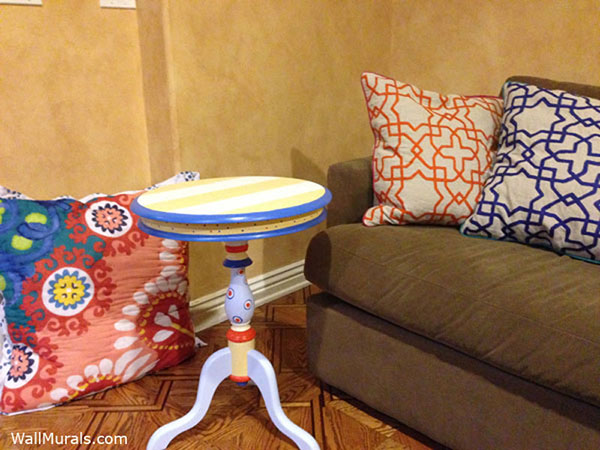 Wall Murals by Colette: Colorful Painted End Table in Family Room
Another fun painting project in Hancock Park, CA.
Nothing says fun like a little orange, yellow and blue!
The end result really compliments the room accessories and the furniture piece.
LOVE it!
See more Examples of Painted Furniture by Colette
Save