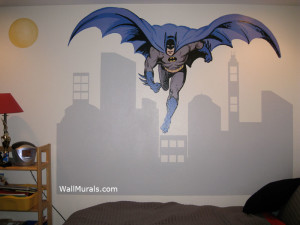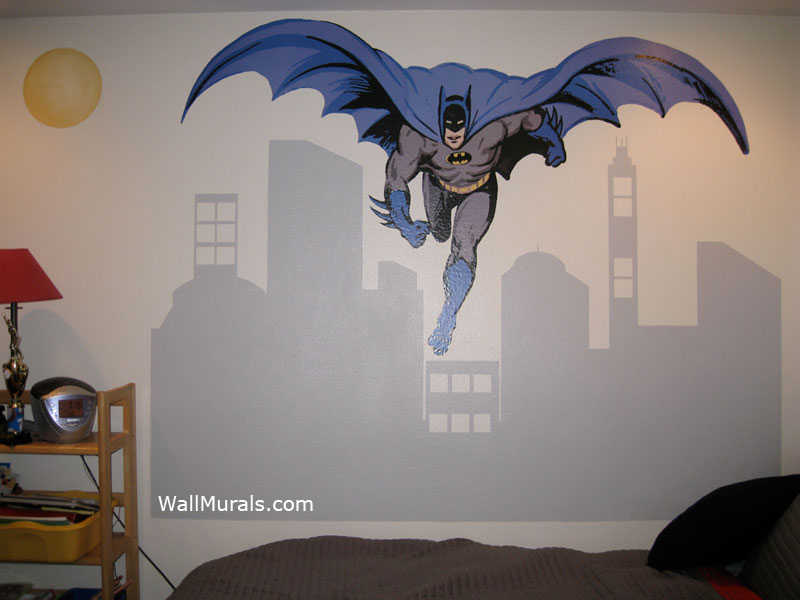 Does your child love Batman?
Ethan does! …and he is one lucky boy.
His bedroom is decorated with Batman room decor
and…
… he loves sleeping in his big kid room at night with his very own batman painted on his wall to protect him as he sleeps.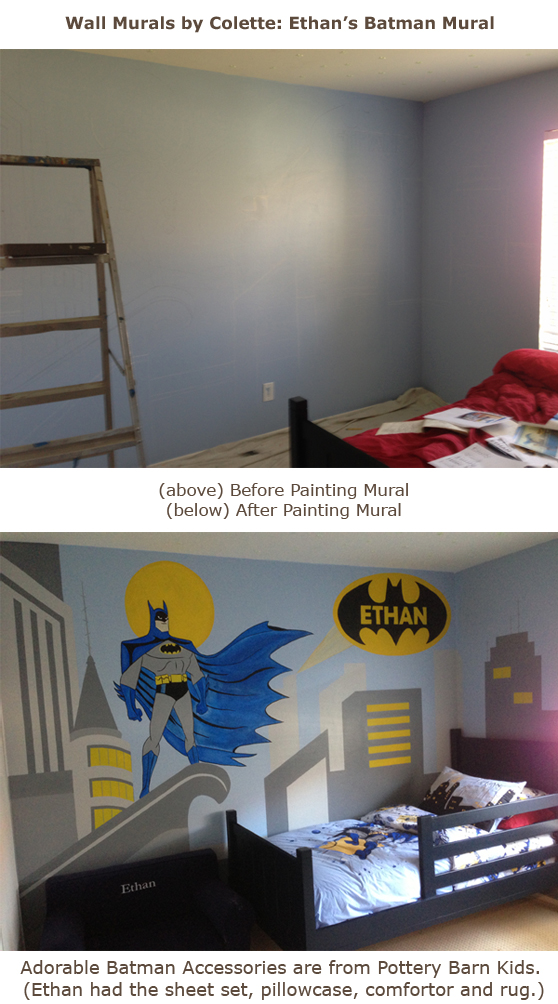 Batman Bedroom Mural painted in Glendale, CA
If you are thinking about a Batman theme for a boy's bedroom, Pottery Barn Kids has awesome Batman bedding – sheets, pillowcases, comforters, rugs as well as cool batman room accessories.
They even sell giant batman wall decals.
See an image of a cityscape mural that I painted to compliment a batman wall decal (below).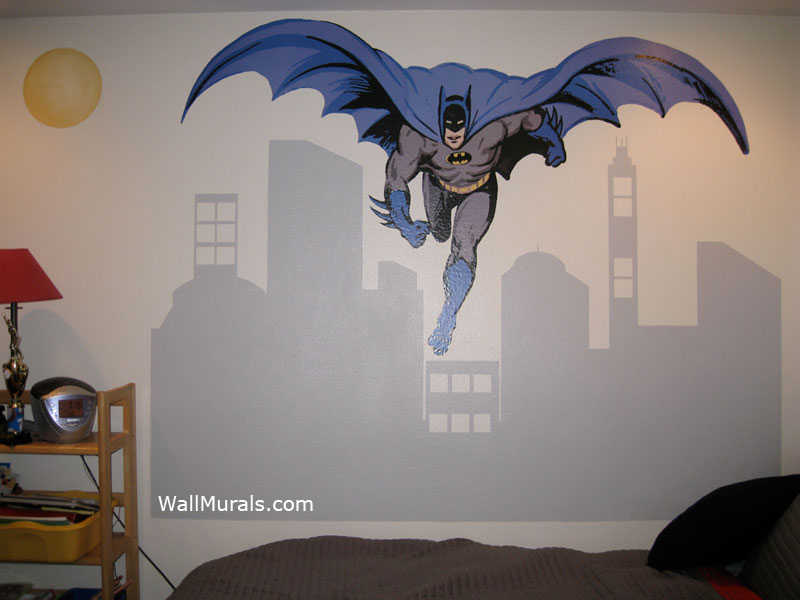 Cityscape mural painted in Thousand Oaks, CA
Painted city mural behind a giant Batman Wall Decal
I painted a simple full moon and the gray silhouette of a city mural.
The Batman wall decal is big and the hand-painted cityscape in a solid gray color really unites the room.
If anyone needs a painted city mural to go with some superhero wall decals you have purchased, please contact me.
See more examples of wall murals in boys rooms
Save
Save