Above tree murals were hand-painted directly onto walls by muralist. Tree mural examples include silhouette tree murals, willow tree murals, 3d enchanted tree mural, autumn tree mural, apple tree mural, jungle tree mural in a school, cherry blossom tree murals, bold, soft, delicate painted tree wall art, artistic tree room decor, palm tree murals and corner tree wall murals.
Interested in having a custom tree wall mural hand-painted to compliment your room decor and style? Call mural artist, Colette 818-994-1441
Imagine tree wall decorations in your hallway, tree murals for nursery, Tree Wall Art at a school in a story time corner nook, tree wall decor or a hand-painted family tree.
Thinking about tree room decor? Need a tree room border? Purchase Vinyl Tree Wall Decals - Tree Branch Wall Borders available in Mural Store
Willow Tree (vinyl wall decal tree border)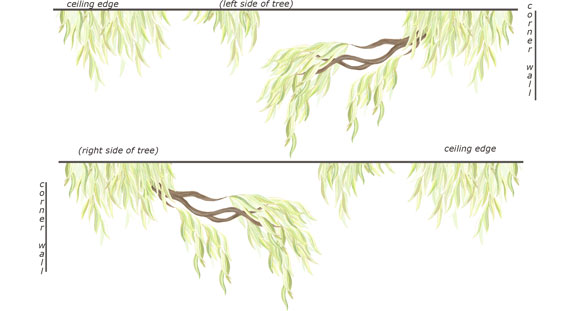 Flowering Tree (vinyl wall decal tree border)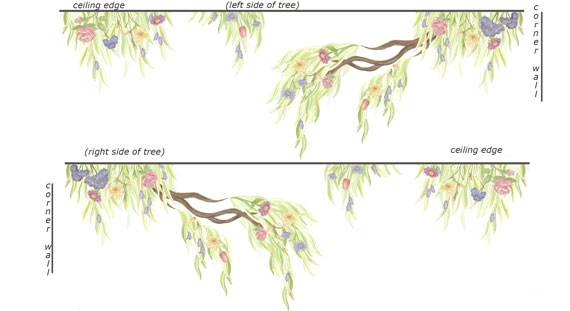 Flowering tree mural will create a beautiful border for a baby girl nursery or girls room.
Garden Theme Wall Art decals are available in the Mural Store