PLAYROOM MURALS & PRESCHOOL WALL MURALS BY COLETTE
Get wall mural ideas for Preschools, Daycare, schools and kids playrooms. Wall murals can be educational, fun and inspire a child's imagination. See over 20 examples of wall murals painted in schools and playrooms. I hope you get some great ideas!
Click images to see larger (click back to return to page)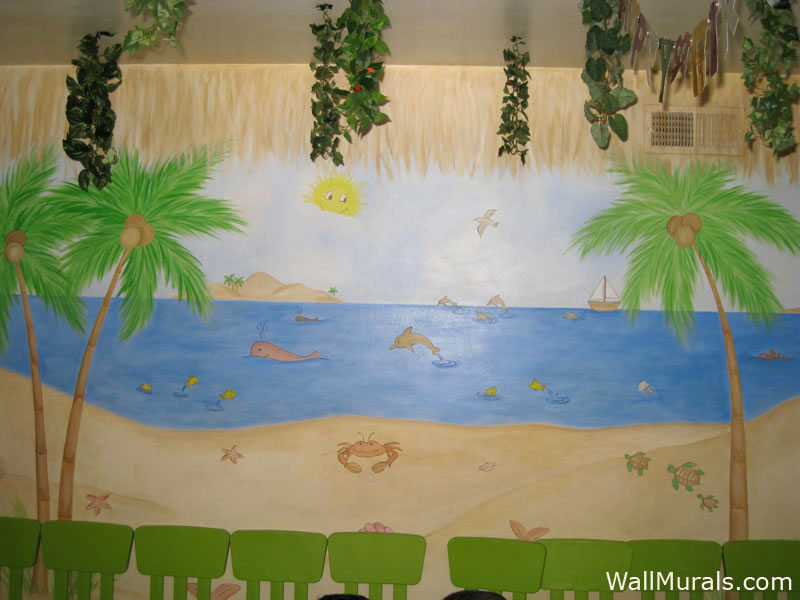 Ocean Mural in Preschool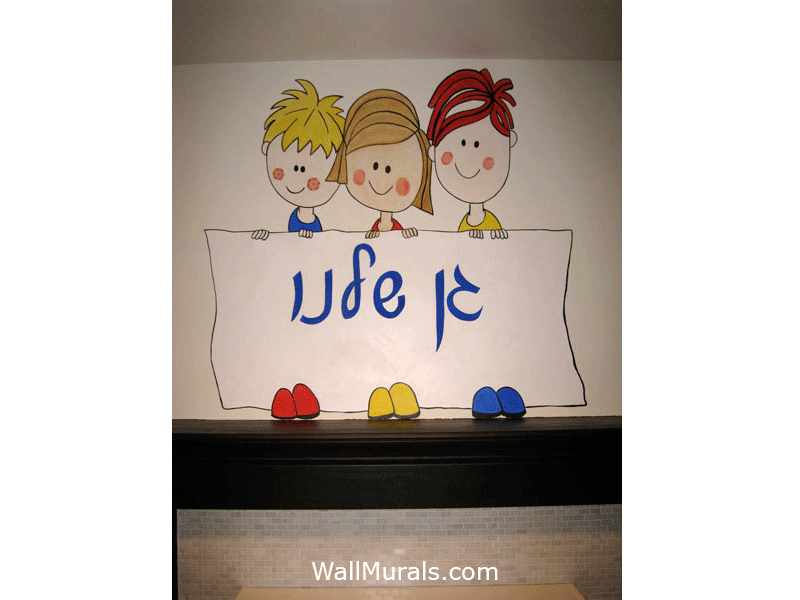 Jewish Preschool Mural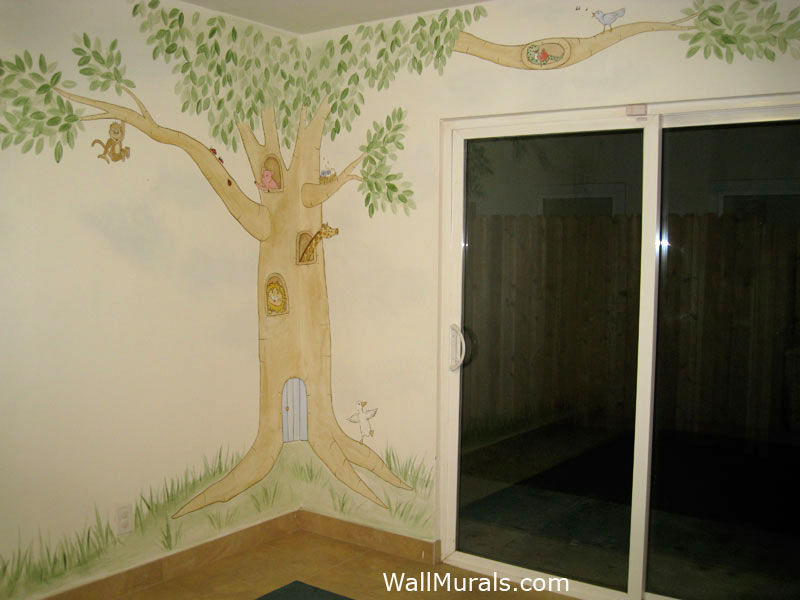 Tree Wall Mural in Daycare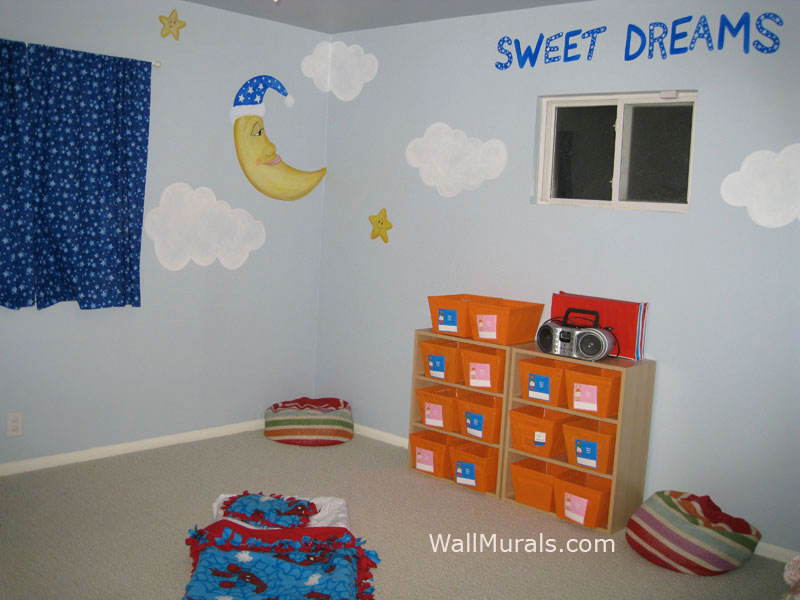 Nap Room Mural in Daycare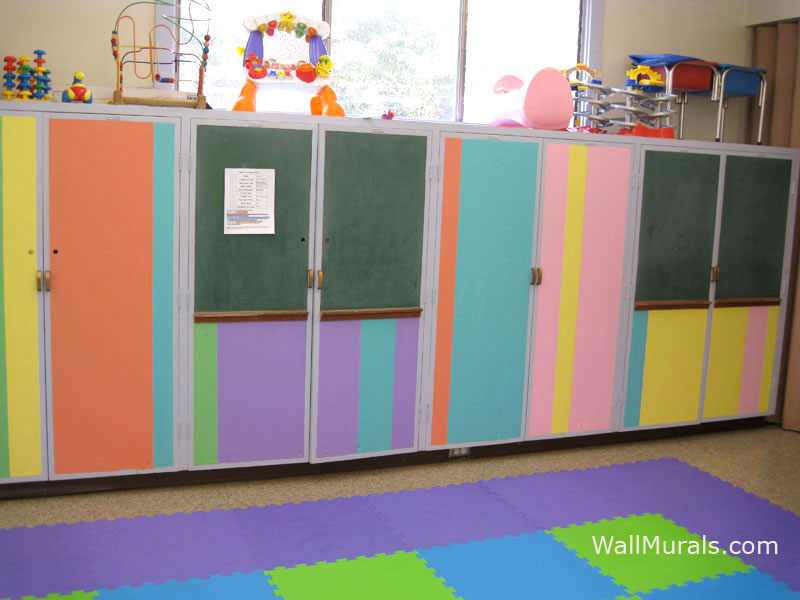 Painted Cabinets in School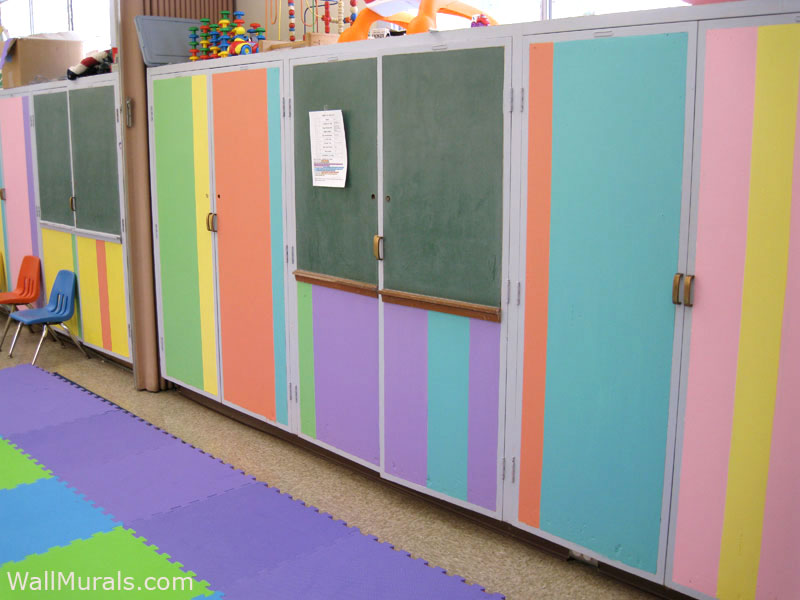 Painted Stripes on Cabinets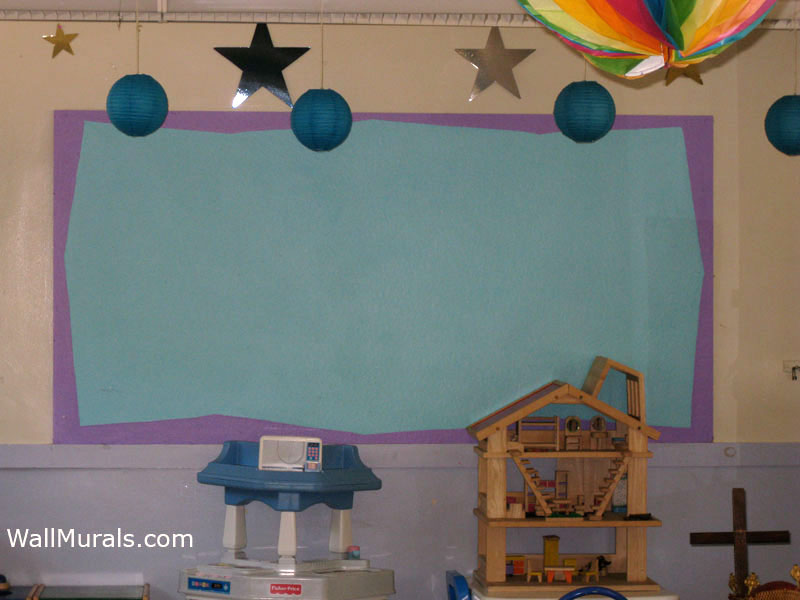 Painted Bulletin Board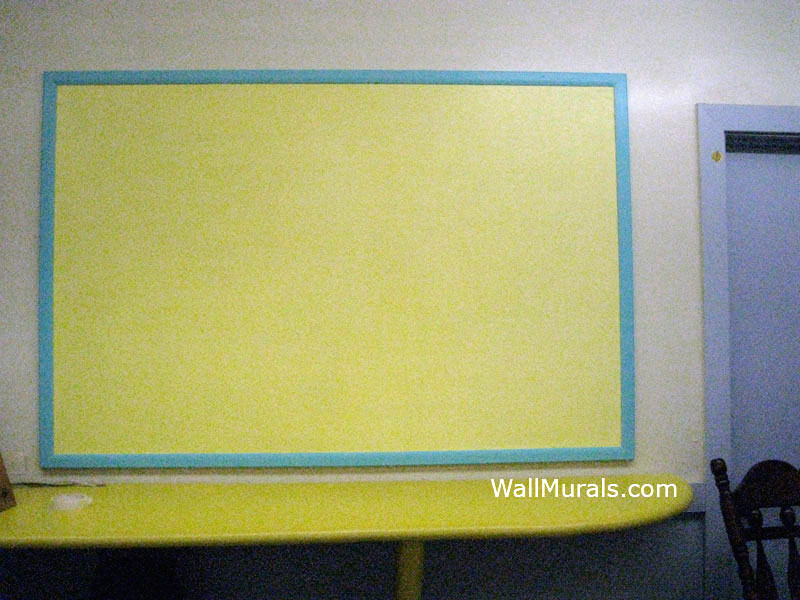 Painted Bulletin Board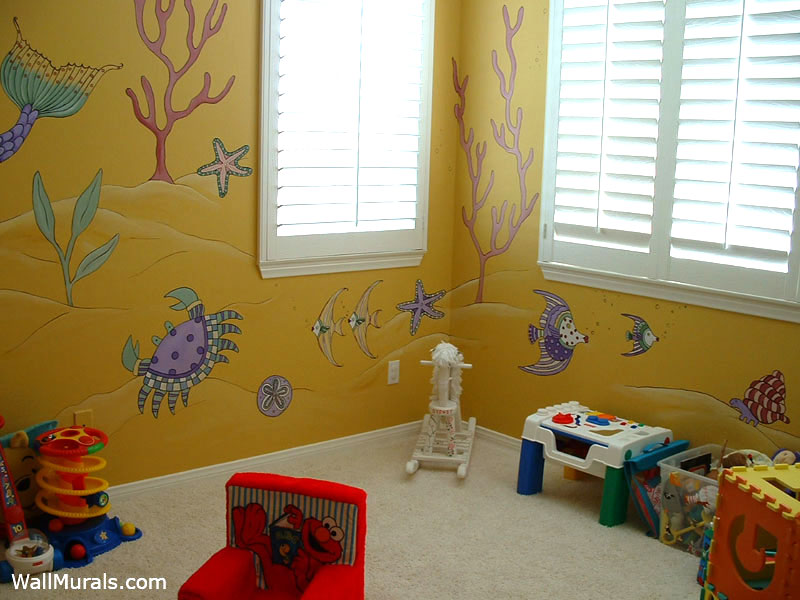 Ocean Mural in Playroom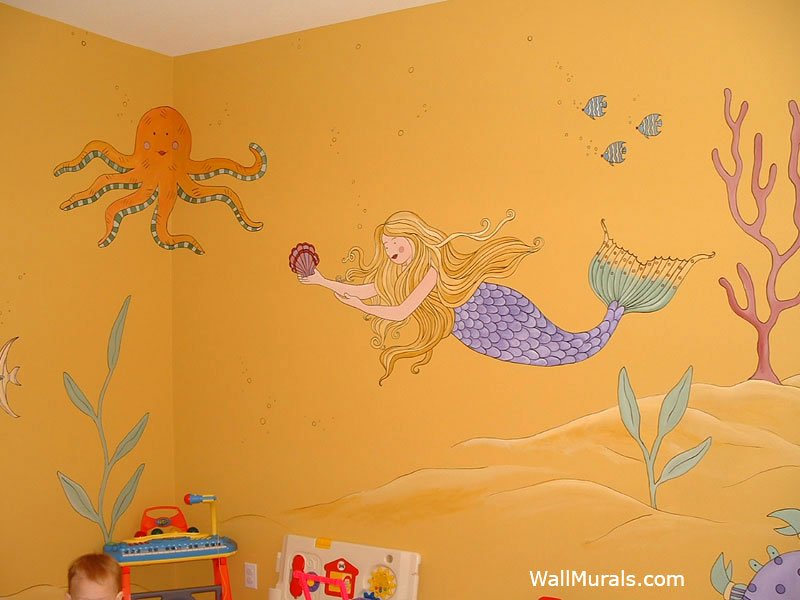 Mermaid Mural in Playroom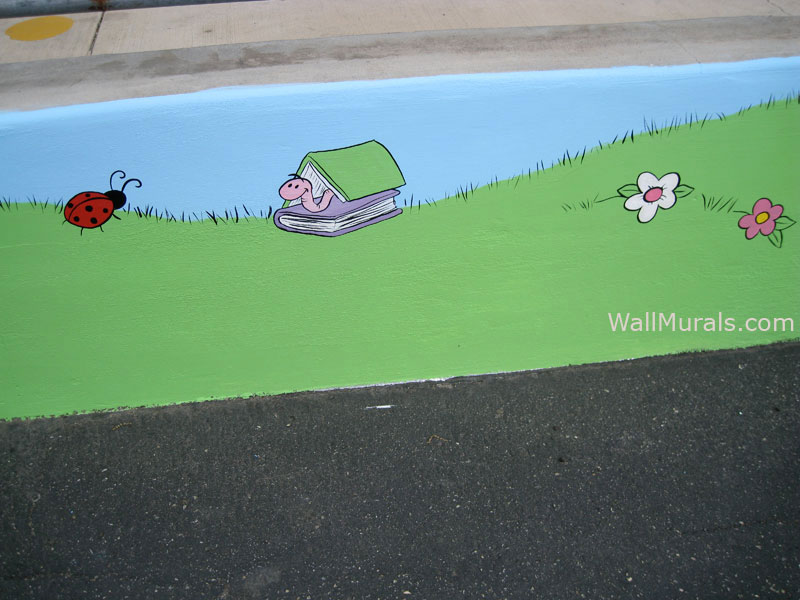 Playground Mural at School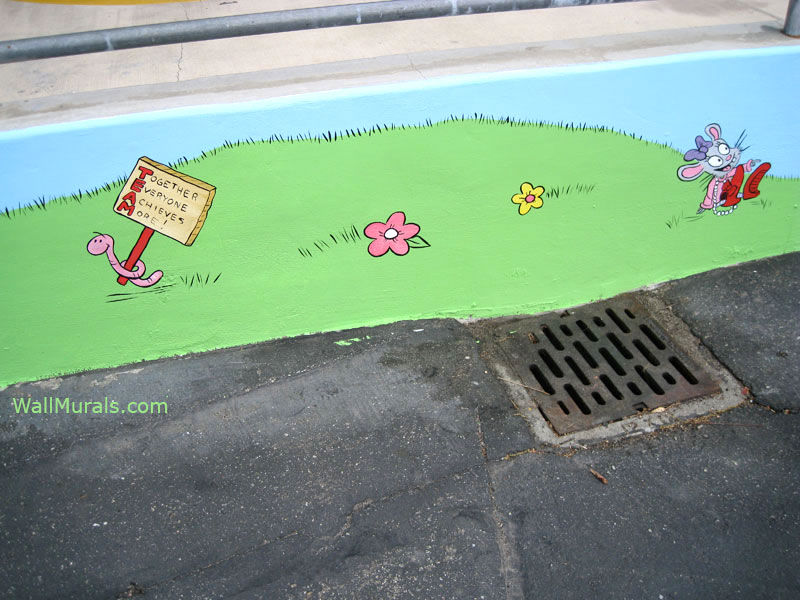 School Playground Mural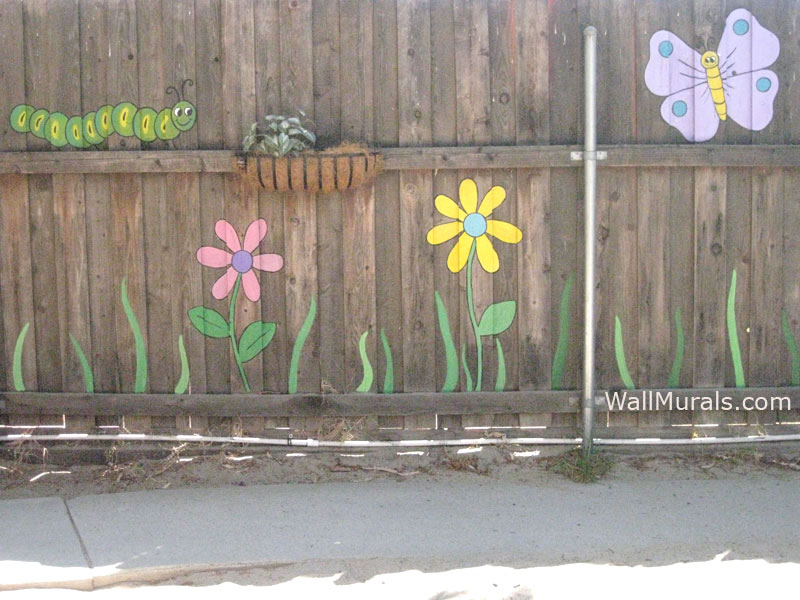 Painted Caterpillar on Fence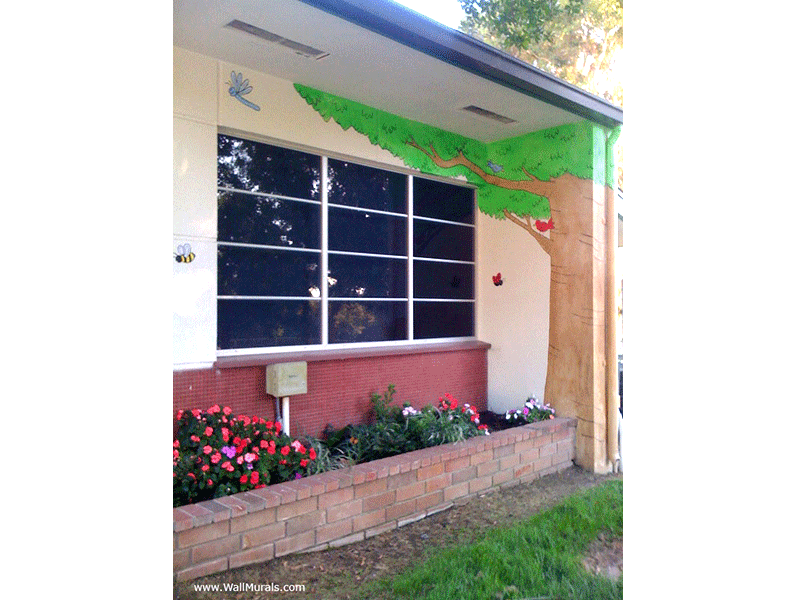 Tree Mural at School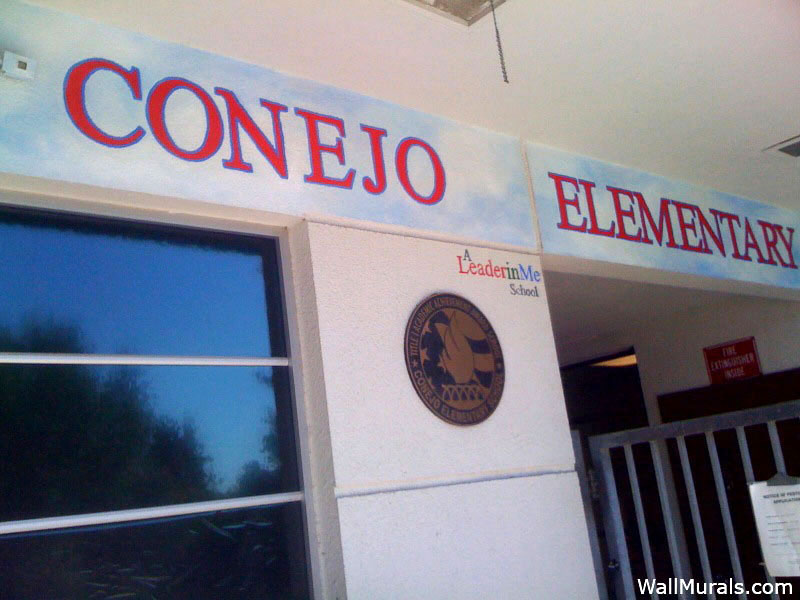 Conejo Elementary Mural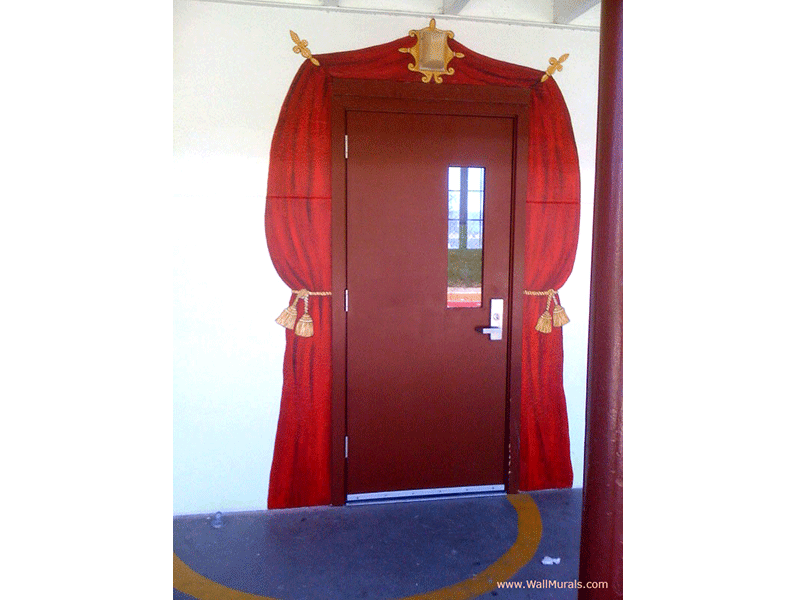 Painted Curtain around Door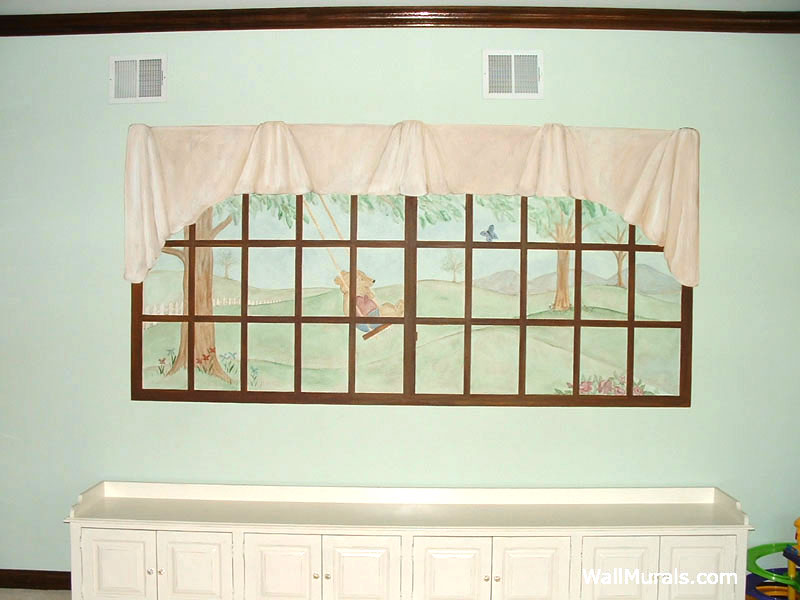 Painted Window Mural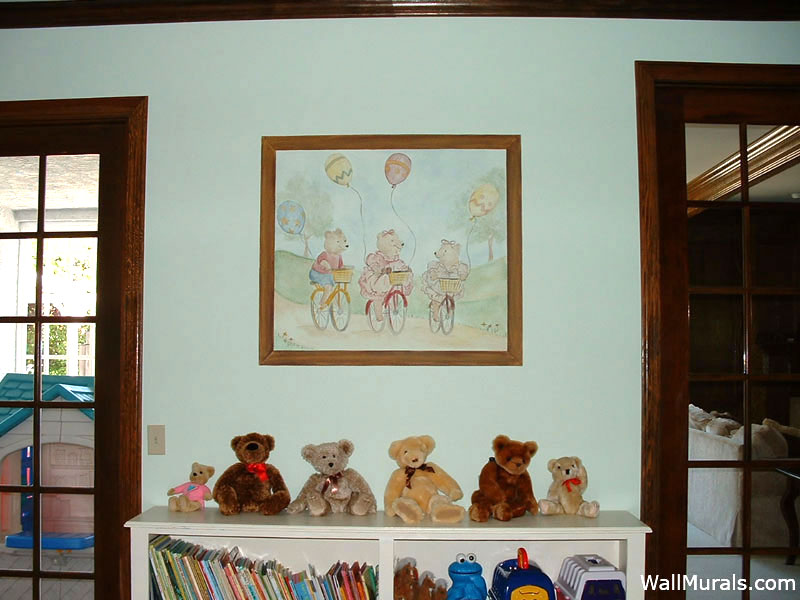 Playroom Teddy Bear Mural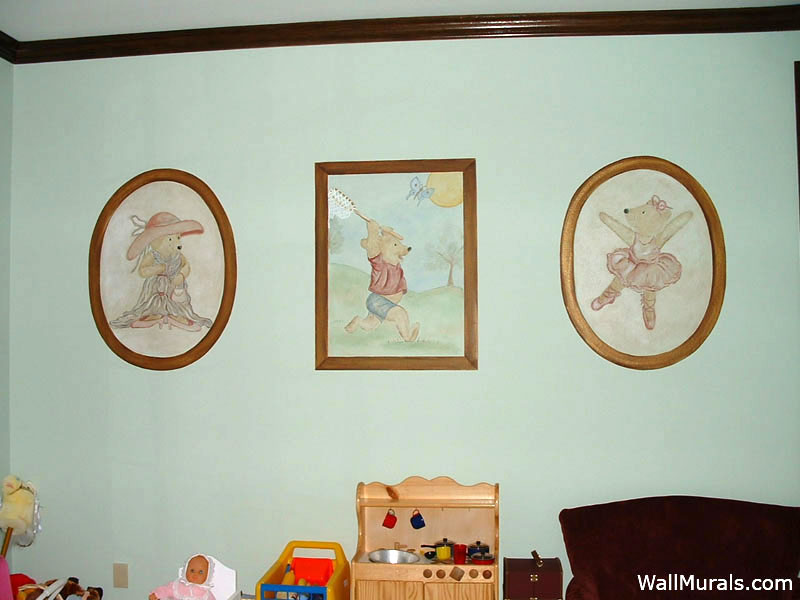 Playroom Teddy Bear Mural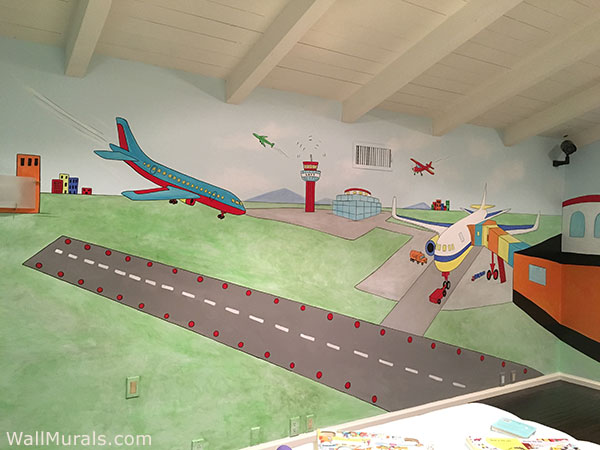 Airport Runway Wall Mural
Airport Mural in Playroom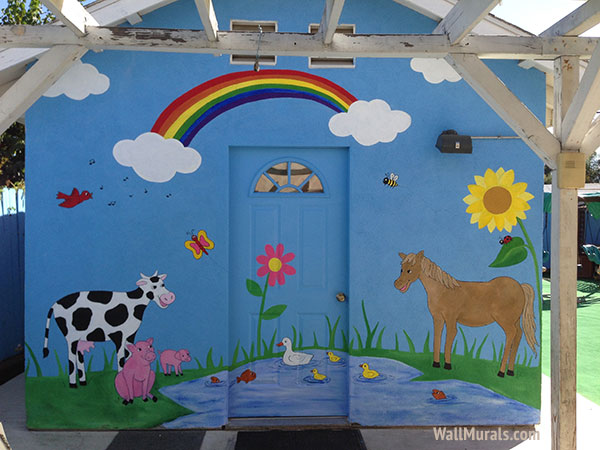 Farm Animal Daycare Mural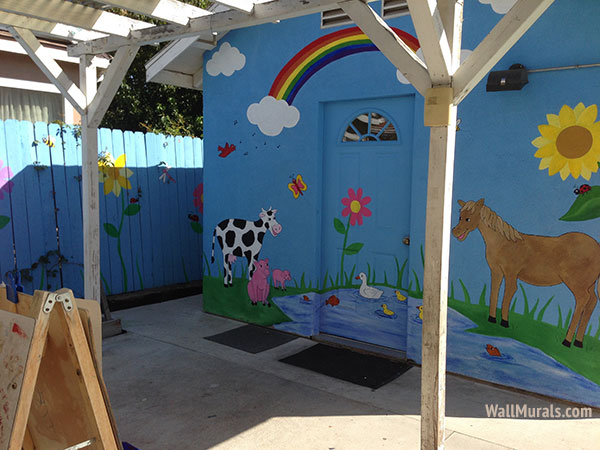 Daycare Wall Mural Outside
If you are looking for an artist who really tunes into you and cares that you get the perfect mural for your daycare or preschool…Give me – Colette a call. 818-994-1441
If you are based in the San Fernando Valley and have a lot of ideas and a limited budget we can create a master plan and paint the mural in stages so it is affordable.
(Your kids will love it – and it will be an adventure for them to see things magically appear at their school!)
Prefer something more temporary? Take a peek at our Kids Wall Decals or artsy Room Decor & Personalized Gifts
Wall murals (above) include hand-painted inspirational quote, painted school mascot, educational airplane with alphabet, story time tree mural in a reading corner, teddy bear wall murals in a playroom, playground wall murals, painted fence murals, painted bulletin boards, striped cabinets in a preschool, an airport wall mural in a playroom, a rainbow mural and more!